Replacement Pleasure Craft Operator Cards
Recently, MTAC merged with BOATERexam.com® and will now be managed from their office located in Ottawa. Any personal information remains secure and replacement cards can still be ordered by calling their office. BOATERexam.com® is a Transport Canada approved course provider and Canada's most trusted provider of boating safety courses and exams.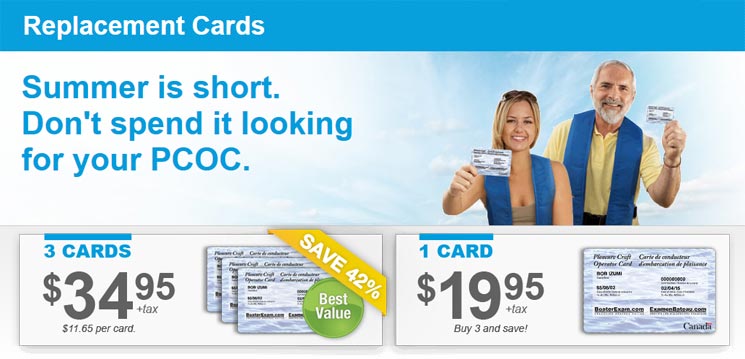 Call 1-800-474-5210 to order replacement cards. Please have your credit card information ready.
Did you know? By law, you are required to carry your Pleasure Craft Operator Card at all times when driving a powered watercraft. Have you lost your card? Replace it before heading out on the water – it's easy and convenient. Still have your card? Order extras and keep them handy for when you're ready to go boating.